Journalist at
The Lens
in New Orleans, where I work as a reporter, developer and designer.
Side projects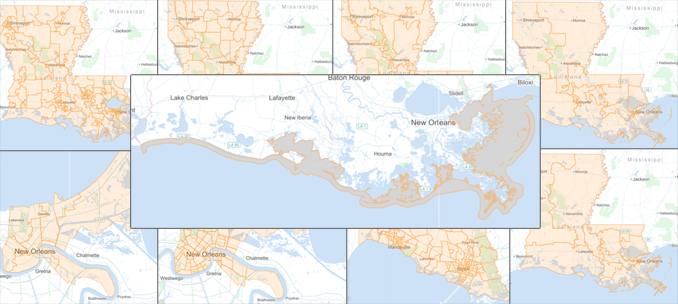 A fully scripted data processing pipeline for various geographic shapes in Louisiana. The GitHub repository is constantly updated, and features Shapefile, GeoJSON and TopoJSON file formats. This speeds up graphic development and allows for easier customization.
Tools: GDAL/ogr2ogr, Make, Mapshaper, PostGIS, PostgreSQL, TopoJSON

Various visualizations I've created while practicing D3.
Tools: D3, GDAL/ogr2ogr, Make, TopoJSON
Education
M.S., news-editorial journalism
2013
University of Illinois
B.S., structural engineering
2012
University of Illinois