Side projects

A collection of data visualizations I have created while practicing D3 and Adobe Illustrator.
Tools: ai2html, Adobe Illustrator, D3, GDAL/ogr2ogr, Make, TopoJSON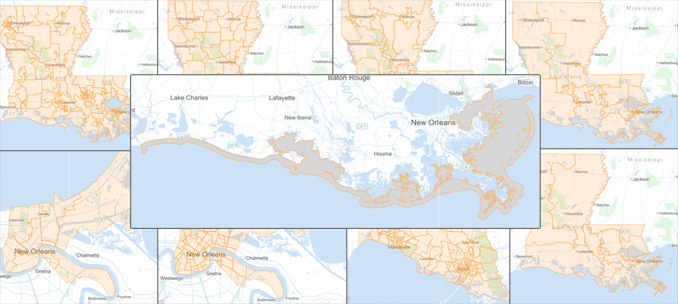 This is a fully scripted geographic data-processing pipeline for Louisiana and New Orleans. It combines a Makefile and command-line tools to download and convert raw geographic data into Shapefile, GeoJSON and TopoJSON file formats. This was created to eliminate duplicate work and increase development speed for new graphics.
Tools: GDAL/ogr2ogr, Make, Mapshaper, PostGIS, PostgreSQL, TopoJSON